If you would like to read my First World War short story, 'Salt', in the company of an amazing range of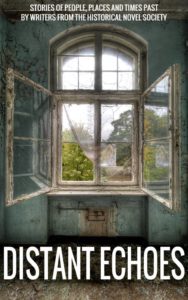 historical short stories, you can now buy Distant Echoes, published by Corazon Books, in ebook and paperback form. These stories are by the winners and runners-up of the Historical Novel Society's conference short story awards in 2014 and 2016.
Note: this means that I have withdrawn my collection An Oxford Vengeance from sale for a while.