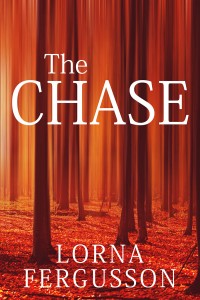 'This is a haunting book, skilfully written and tantalisingly unravelled. Lorna Fergusson weaves a vivid but dark tale set in the beautiful Dordogne, where past and present fuse in a page-turning mystery. I could go back to this again and again.' ALISON WEIR, best-selling novelist and historian
DAPHNE DU MAURIER meets JOANNE HARRIS in this richly evocative drama with a Gothic edge.
SYNOPSIS:
Le Sanglier: an old house buried deep in the woods of the Dordogne, a region steeped in dark history.
Gerald Feldwick buys Le Sanglier as a refuge. He tells his wife Netty that in France they can start afresh – they can escape the unbearable pain of the event that has fractured their marriage. He tells her they can put the past behind them.
Netty is not so sure.
Netty is right.
The Chase – the past will hunt you down
REVIEWS
'The Chase tells a disturbing story with great vividness … A remarkable achievement' TIMES LITERARY SUPPLEMENT
'Beautiful, accomplished and original … Lorna Fergusson describes [rural France] beautifully and manages a large cast of believable characters with great skill.' SUNDAY TELEGRAPH
Lorna Fergusson has a natural gift for telling a story – think of Daphne du Maurier … Splendid … it has the power to catch the reader up in the rush of the narrative.' SCOTSMAN
'Steeped in the atmosphere, history and excitement of France … It is very definitely the sort of book that is difficult to put down.' LIVING FRANCE
'Superbly written, ambitious in scope, morally complex, emotionally challenging, this is a real page-turner' LINDA GILLARD, novelist
'Partly a wry look at England's love-hate relationship with its closest neighbour and partly a thriller with Gothic overtones, it is also a novel about the impossibility of escape from one's past. … Richly peopled with a variety of recognisable characters, this novel is a treat from start to finish.' SALLY ZIGMOND, novelist
You can buy the Kindle version of The Chase on Amazon.co.uk by clicking here or at Amazon.com here.
You can buy the Kobo ebook here.
The paperback version, ISBN 9780957647411, is now available here and here, in selected bookshops and directly – please contact me.